Ex-boyfriend of Spartanburg Co woman killed in dog attack speaks out
Posted: Aug 22, 2015 7:28 PM CDT – By Amanda Shaw – By Kim Kimzey
SPARTANBURG, SC (FOX Carolina) – The Spartanburg County Coroner's Office responded to a deadly dog attack on Saturday night.
Jamie Nelson, director of Spartanburg County Environmental Enforcement, said the attack occurred at a residence on Beverly Hills Drive. Nelson said the dog attacked three people.
Spartanburg County Coroner Rusty Clevenger said Porsche Nicole Cartee, 25, was pronounced dead at the scene. Clevenger said statements from witnesses indicate Cartee suffered trauma to her body during the attack.
On Sunday, Clevenger said an examination revealed the cause of death to be dog bites to the head and body.
Clevenger identified the dog as a pit bull and said two other family member were injured in the incident.
Nelson called it a "horrific" attack.
---
No charges filed after woman killed by dog, official says
Porsche Cartee, 25, attacked, killed by pit bull she owned
By Corey Davis – 8/25/15

By Mike McCormick
Nelson said a 7-to 10-year-old male pit bull attacked Cartee and two other women who lived in the house.
Investigators aren't sure why the dog turned on its owners.
"I have never seen a dog more aggressive," said Patrick Powell, Cartee's boyfriend of nearly 10 years. "That dog was so aggressive. I wanted to kill that dog. I said if you don't let me do it, let somebody else do it. Something has to be done with that dog before it kills somebody.">>
Powell and Cartee, who went by Nicole, had recently separated.
"Nicole loved that dog. Nicole treated that dog as if it was her baby. Me and Nicole bumped heads with that dog. Me and her family bumped heads with that dog. I said for years that dog is aggressive. That dog has got to be done with," Powell said.
Nelson said the dog attacked an older woman first and that's when Cartee stepped in to help before the dog killed her.
"That was the only woman I ever loved," Powell said.
---
Authorities: Woman killed in dog attack was trying to save mother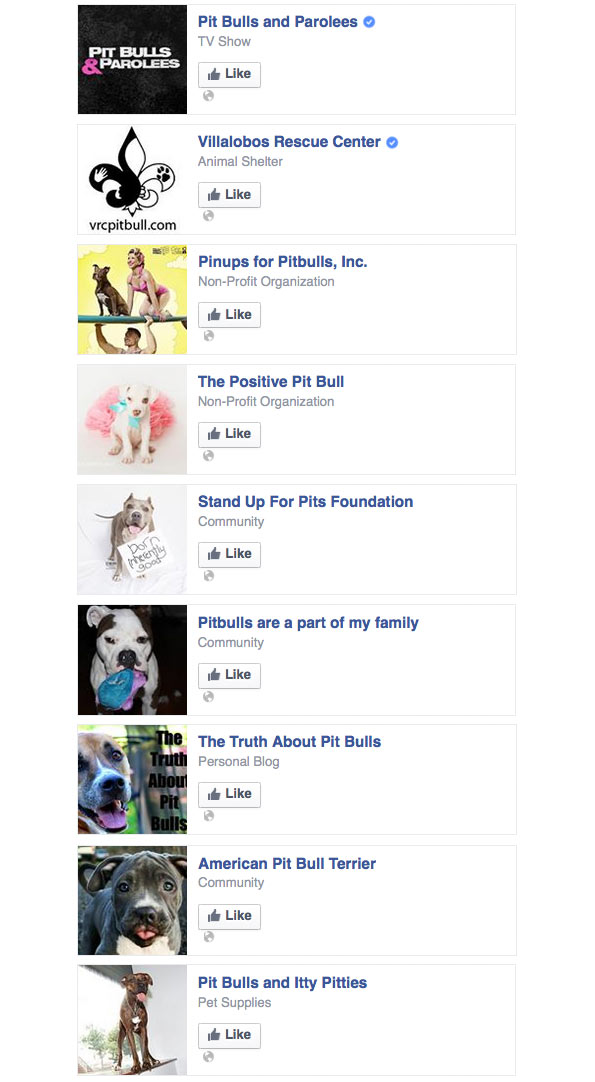 ---
American Pit Bull Terrier
The American Pit Bull Terrier is, like all the 'bully' breeds, one of this group of descendants of the British 'bull and terrier' type fighting bulldogs. Once imported into the United States, it was bred up to be bigger again, and again used in baiting animals and in dogfighting. The American Kennel Club (founded 1884) was unwilling to register these fighting dogs, so in 1898 the United Kennel Club was founded specifically to register working pit-fighting dogs and to promote dogfighting. In order to be registered, a dog had to first win three pit fights7,8,9. The American Pit Bull Terrier (APBT) became a 'breed'. As dogfighting declined in popularity in the 1930s and 1940s, Colby (the most famous and prolific breeder of these dogs) began to search for a new market and began promoting the APBT as family pets10,11. This despite the fact that his breeding lines included child killers12.
The APBT is of medium intelligence, and it is athletic. They have plenty of energy and exuberance for life. They are affectionate companions are often referred to as a "nanny dog", which leads many families to believe that they are suitable companions for children. Many can live happily with children and never have an issue, but there are many cases of the family pit bull suddenly attacking or killing a child in the household. The Pit Bull advocacy group BADRAP recently retracted their original "nanny dog" statements (https://www.facebook.com/BADRAP.org/posts/10151460774472399)13. In 2013 and 2014, in the United States, 27 children were killed by Pit Bulls and their mixes. Most of these children were killed by family pet pit bulls that had never been neglected or abused and had always loved the child. As with all breeds, the traits needed for their original tasks remain in the dogs – in this case, the sudden explosive aggression that was necessary to survive in the fighting pit. An APBT may never show this aggression, but if it does there will be no warning and the attack will not be easy to stop. Extreme caution should always be taken when this breed interacts with children. They are fun loving dogs that have "clownish" behaviors. Despite, their many positive qualities, this breed may not be suitable for everyone. Their high energy requires a family that can accommodate and appreciate this aspect of their personality. They usually do best with active families. Many American Pit Bull Terriers get calmer as they age and an older dog may work for a more reserved family.
2015 Dog Bite Related Fatalities in the U.S.
Updated after each fatality following fact finding research on Protect Children From Pit Bulls & Other Dangerous Dogs on Facebook
35 Dog Bite Related Fatality
by Breed.
27 by Pit Bull/Pit Bull Mix
2 by Rottweiler
1 by Golden/mixed breed
1 by American bulldog, Rhodesian Ridgeback, Labrador mix
4 Unknown/Pending
By Age :
14 Children
22 Adult
By State :
NM – 1 death
MD – 1 death
FL – 3 death
IA – 1 death
AR – 1 death
PA – 1 death
W. VA – 1 death
TX – 5 death
SD – 1 death
AR – 1 death
GA – 1 death
NV – 1 death
IL – 1 death
OK – 3 death
NC – 2 death
OH – 1 death
SC – 1 death
AL – 1 death
CA – 3 death
WV – 1 death
NY – 2 death
TN – 1 death
MI – 2 death
Names and ages of the deceased:
Unidentified Native American – about 40 y,o. – Gallup, NM – Pack of Feral Dogs [1.2.15]
Eugene W. Smith – 87- Frederick, MD – 1 Pit Bull [1.7.15]
Declin Moss – 18 months – Brooksville, FL – 2 Pit Bulls [1.19.15]
Malaki Mildward – 7yrs old – College Springs, IA – 2 Pit Bull/Bull Dog Mix [1.22.15]
Fredrick Crutchfield – 63 yrs old – Johnson county, AR – Pit Bull [ 2.4.15]
TayLynn DeVaughn – 2 yrs old – Pittsburgh, PA – Pit Bull [2.22.15]
Roy Higgenbotham – 62 yrs old – WHEELING, W.Va. – Pit Bull [3.8.15]
Betty Wood – 78 yrs old – SULPHUR SPRINGS, TX – Rottweiler [3.12.15]
Julia Charging Whirlwind – 49 yrs old – WHITE RIVER, SD – Pending [3.14.15]
Detrick Johnson – 36 yrs old – JEFFERSON COUNTY, AR – 7 Pit Bulls [3.21.15]
Neta Lee Adams – 81 yrs old – WASHINGTON, GA – Pending [3.31.15]
Kenneth Ford – 79 yrs old – NYE COUNTY, NV – Pit Bulls [4.14.15]
Brayden Wilson – 2 months old – Dallas, TX – Pit Bull [4.19.15]
Gaege Anthony Ramirez – 7 yrs old – NEW BRAUNFELS, TX – Pending [5.2.15]
James W. Nevils III – 5 yrs old – Chicago, IL – Pit Bull – [5.25.15]
Jordon Tyson Collins – 3 yrs old – Lawton, OK – Pit Bull – [6.28.15]
Norberto Legarda – 83 yrs old – Pecos, TX – Pit Bulls – [7.2.15]
Joshua Phillip Strother – 6 yrs old – Hendersonville, NC – Pit Bull – [7.7.15]
Annie L. Williams – 71 yrs old – Shaker Heights, OH – Pit Bull – [7.12.15]
Carolyn Lamp – 67 yrs old – COWETA, Ok – 3 Pit Bull/1 Rottweiler – [7.24.15]
Porsche Nicole Cartee – 25 yrs old – SPARTANBURG, SC – Pit Bull – [8.22.15]
Cathy Wheatcraft – 48 yrs old – DAVIE COUNTY, N.C. – Pit Bull – [8.24.15]
Barbara McCormick – 65 yrs old – Autauga County , AL – Golden/Mix – [8.2.15]
Emilio Rios Sr – 65 yrs old – Riverside County, CA. Pit Bulls – [8.8.15]
Carmen Reigada – 91 yrs old – Miami, FL. – American bulldog,Rhodesian Ridgeback, Labrador mix – [9.22.15]
Lamarkus Hakeem Hicks – 2 yrs old – Martinsburg, WV – Pit Bull – [9.28.15]
Edgar Brown – 60 yrs old – OKLAHOMA CITY, OK. – Pit Bulls – [10.16.15]
Tanner Smith – 5 yrs old – Vidor, TX – Pit Bulls – [10.19.15]
Amiyah Dunston – 9 yrs old – Elmont, NY – Pit Bull – [11.8.15]
Anthony Riggs – 57 yrs old – Madison County ,TN – Rottweiler – [11.12.15]
Carter Hartle – 11 months old – MARSHALL, NY – Pit Bull – [11.15.15]
Xavier Strickland – 4 yrs old – Detroit, MI – Pit Bulls – [12.2.15]
Rebecca Lillian-Kay Hardy – 22 yrs old – Port Huron, MI – Pit Bull, Husky-mix – [12.3.15]
Maria Torres – 57 yrs old – Gridley, CA – Pit Bulls – [12.16.15]
Nyjah Espinosa – 2 yrs old – Miami-Dade, Fl – Pit Bull Type (American Bulldog) – [12.20.15]
On average in 2015 someone was killed by a pit bull every 13 days. Some of these pit bull attacks were from the family dog that was well trained and had never shown signs of aggression before. The only common factor in these severe and often fatal attacks is not abuse or lack of training, it is breed. Choose the breed of dog you trust the lives of your loved ones with wisely.